Experts in amazing & memorable.
It all started with Tours For You, a D.M.C. (Destination Management Company) in Portugal, focused in developing charming, luxury and experiential travel services. We've started in 2003, and since then we've became the only Portuguese Virtuoso On-Site operator to be nominated in 2014 as one of the best 5 On-Site Providers in the World.
All this means one thing only: that we truly understand how to create the most special, unique, unforgettable time of your life. It comes from experience, from dedication, from an almost childish sense of curiosity and wonder. And this is why we can offer you a peerless wedding!
And now, let's talk a little bit about our own story…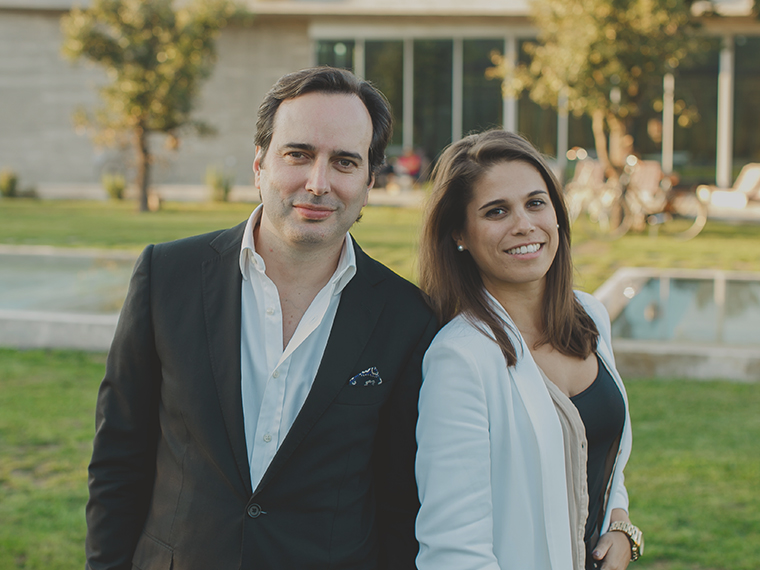 Nuno Tavares, Owner & C.E.O. and Ana Moreira, Wedding Planner
TFY Weddings was born out of the creative mind of Nuno Tavares that after designing the entire concept for this project, patiently researched for the perfect person to personalize a wedding planning department. One thing he was aware of: although fully embedded of an entrepreneur spirit and love to create new projects with a great attention to reliability, design, quality, fashion… and mainly with an appeal to enchant the potential customer delivering what is promised, he knew he was not the right person to plan a wedding. He needed to find a soulmate who would join him and with whom, together, could both be the "Ying and Yang", the "Black and White", the "Summer and Winter", the "coffee and milk"…Get the picture? Think so…Very similar to a marriage, as a matter of fact :). So, who could be that person? Someone that loves to deal with all the details that wedding planning intrinsically needs, that would create a great empathy and complicity with the bride and groom, that fully understands their needs and is always there to support them. Someone with a beautiful mind, with a very aesthetic eye, and who would understand the sense of responsibility when assisting with the planning of the most important day of a couple. Then, making a long story short, came an important day on this story.  The day when Ana was in front of Nuno for the first time. That was the "once upon a time" day. The day Nuno immediately understood that the person he was looking for…was just in front of him. And let's now talk about Ana for a moment: She is graduated in Design and has a master degree in Hotel Management and she totally believes that these two areas combined, give her the knowledge and the experience to plan and manage your dream day of a lifetime. Furthermore Ana already has a vast experience in luxury wedding planning. She easily falls in love with the colors, the shapes, and all the details, and most importantly by all the energy that makes that day happen. Her intuition never disappoints, and she will live all the weddings as if they were her own. The result from this "rendez-vous" between them: TFY Weddings could finally leave Nuno's desk and they could start together, with Ana as the head of our wonderful team of wedding planners, where she will make sure that all of them are going to make all your wishes come true. This is it. The is the story of TFY Weddings.
Imagination is the beginning of creation. You imagine what you desire, you will what you imagine and at last you create what you will
George Bernard Shaw once said it, and we think it perfectly summarizes what we can do for you: we can create what you imagine.
Our Team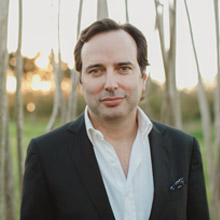 Nuno Tavares
Owner and CEO
Founder of Tours For You, he envisioned one day to join the charm of his country together with the creativity and high quality services his clients are used to, into providing a memorable experience to newlyweds who are looking for a special place in the world to make their dream day come true. That day arrived… And that's why you've found TFY Weddings.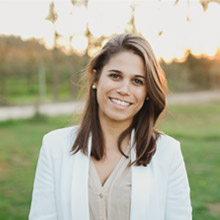 Ana Moreira
Wedding Planner
She is fascinated for all ways of artistic expressions and believes that each wedding ceremony is unique and special.
She is going to guarantee you a dream day in this magic country, and make sure that the energy that moves this day stay forever in your memory and your hearts.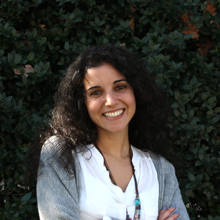 Tânia Dias
Wedding Planner
To be curious and a dreamer are features, which define her the best. Fascinated by detail, decoration, people and smiles, she believes that each wedding should be an exquisite day. The unique and romantic "scent" of Portugal are the main reasons for this country to be ideal for your dream moments.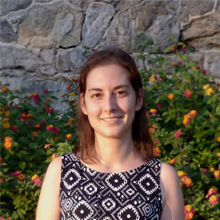 Passionate about graphic design, she believes that every detail makes a difference, and that in a wedding each particularity is important.
She values creativity and the uniqueness of each wedding, finding inspiration in what it is more authentic in Portugal.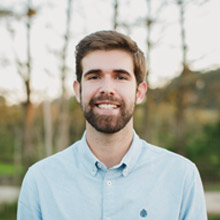 Jorge Oliveira
Solution Developer
A lover of European Art and History of Portugal. Passionate for little things and gestures in life. Lover of a good romantic movie accompanied with ice cream. Focused, and very knowledgeable of his country's best romantic places to be.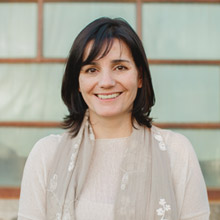 Sónia Ribeiro
Financial Controller
Graduated in Business Administration. Has developed her professional activity in the financial area of multinational companies but it's in TFY Weddings that she discovered the pleasure to account the transactions regarding the happiest day of our brides and grooms.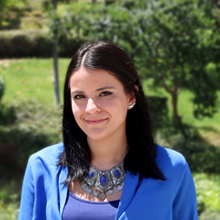 Catarina Pestana
Wedding Planner
She is guided by the emotions and says that it is a privilege to share the story of innumerable couples. She tries to find perfection in those who trust her the most important day of their lives and she sees herself as more than a wedding planner- she defines herself as a wedding lover!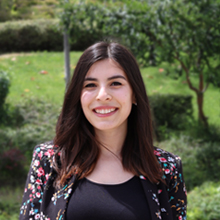 The classic hopeless romantic that loves happy endings. She is perfectionist, creative and determined, capable of overcoming any obstacle. Portugal is the country she loves and she believes that it is the perfect scenario for a beautiful love story.
Let's talk .

Call us or email us - if you're around Lisbon, let's have a coffee. This may very well be the first step towards the most special day of your life.